Over the last decade, the meaning of brand maintenance has drastically changed. Where it was once about making sure your organisation isn't coming off in a bad light on print or even TV, most of the conversations in this age revolve around social media, which can be really hard to track down. That's exactly what a Pakistani startup hopes to make slightly easier.
Say hello to Brand Equity, a software that lets organisations keep track of their social media presence. From checking what the audiences are talking about the brand on Facebook or Twitter accounts to monitoring the keywords that are relevant, the portal offers a bunch of social listening tools.
Companies can do a quick sentiment analysis of the buzz around their name, say whether the followers have positive, negative or neutral opinions. Or maybe they would like to find out how the competitors are faring… well, Brand Equity does that too. Just add your own or third-party accounts and see the news feed live, and in the case of former, even reply to commenters there and then.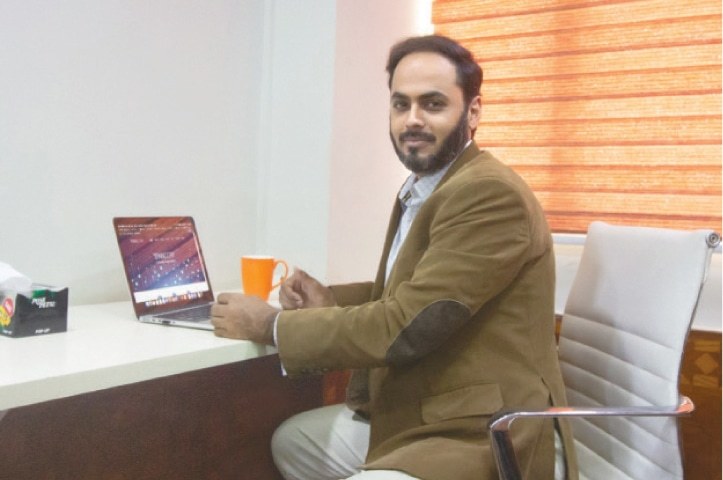 Brand Equity is the brainchild of two old friends who not only share alma mater but also the first names — Khurram Kalimi and Khurram Gulistan. Both were batch-mates at the FAST National University of Computer and Emerging Sciences and have professional experience with Microsoft, Salesforce and Oracle among others under their belt.
In July, the duo left their corporate careers with the big tech firms to start Vinn Corp (formerly SoCol) focusing on technology services and products, of which the most recent is Brand Equity.
"The idea was to position ourselves in greenfield industries, where no one else was operating, and create a niche," says Kalimi, the COO of the startup.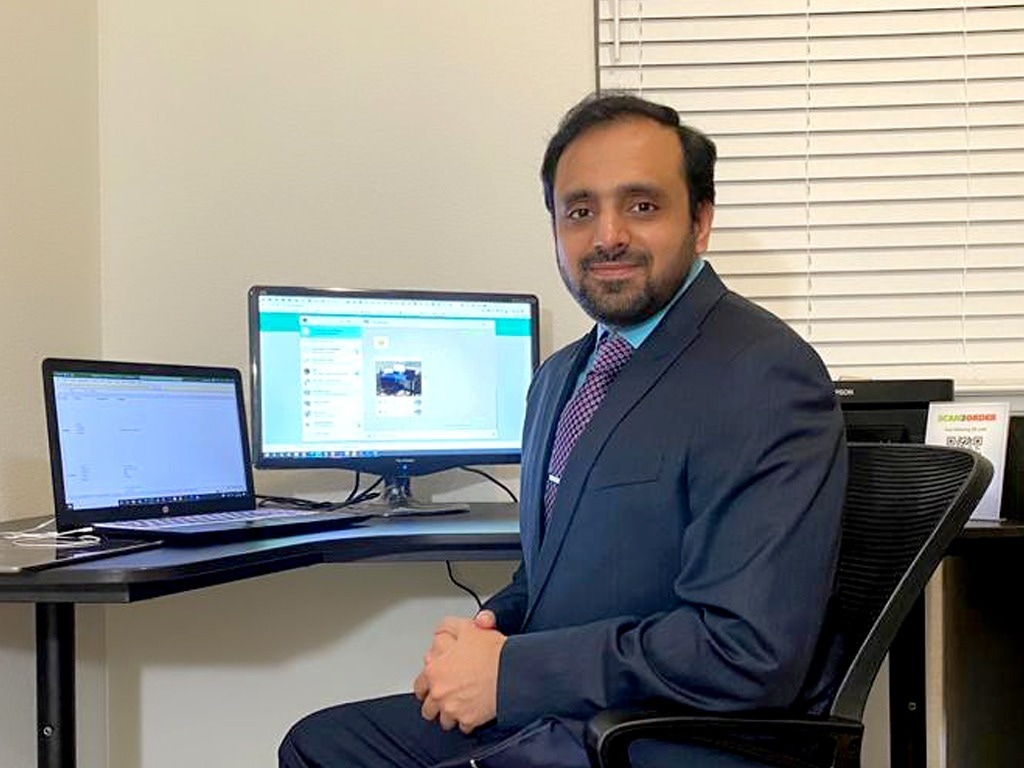 The parent company Vinncorp raised undisclosed money from HRS Global earlier this year, right around the time coronavirus was spreading around the world. Now they are eyeing another round, the founder says without adding much details except that the proceeds will primarily be spent on marketing and the rest on product improvement.
For the cloud-based offering, the product is priced between $15-25 a month for each page being tracked. They also have an enterprise plan, which can customised according to their needs. Despite its SaaS nature, Brand Equity is not an open platform, not yet at least, with free trials and integrated payment channels as is the norm. "We want to get a few big names first before opening it for small businesses," comments CEO Gulistan, who lives in Sacramento, California.
Given the subscription rates and the number of pages/accounts (own or competitor's) a brand generally tracks, the product can cost anywhere between $300-500 a month, not an ignorable amount to spend on a single software for small companies at least. But for the duo, pricing is not where they want to compete.
That takes us to who they are up against. In the social listening space (as it is classified), no Pakistani startups exist as such though news reports from a few years back say Bramerz, a digital agency, partnered as the reseller of a Southeast product, Zanroo – which itself is not really a big shot either.
The industry is led by Canadian Hootsuite and American Sprout Social, who have made a significant name in social media analytics with some listening tools as well. Then there is Meltwater with quite an impressive clientele including the likes of advertising giant Oglivy and the clothing brand H&M. But the Khurrams are confident of their product.
"Even though they [Hootsuite and Sprout Social] are marketing it, their listening tools are in fact basic," says Gulistan. How so, you might be wondering? "Their third party monitoring for Facebook is quite weak. Other than that, our product offers an analytics-focused feed and allows the brand to monitor the entire industry from one platform, or even respond to queries directed towards [through integration with Avaya's contact centre]," he adds.
While there is no customer live as of today (one, however, is in deployment stage), founders are very bullish on their product's scope, especially in the western market. By November, Gulistan expects the software will be good enough to roll out in the US. Wondering how they expect to make gains there with operations still in Pakistan?
The bet is on Kalimi, who has worked as the channel sales partner at top American firms. "Once this pandemic settles down, he will be coming to the US and leading the sales campaign, in addition to partnering up with third-party players who can provide qualified leads," says Gulistan.
This article originally appeared in Dawn.