EduFi, a fintech helping students secure loans for education has closed $6.1M in pre-seed funding. Zayn VC led the round with participation from Palm Drive Capital, Deem Ventures Ltd, Q Business, Abhi, Adalfi, Techlogix, and other angel investors.
Founded in 2021 by Aleena Nadeem, the startup is focusing on higher education where fees run into millions of rupees. According to a press statement, their Study-Now-Pay-Later model uses an education sector-focused credit scoring model to vet applications based on financial and educational records of students. EduFi claims its tech stack for schools and liquidity providers enables it to disburse loans within 48 hours of application.
"The absence of credit scoring has restricted credit access to a thin, top tier of customers. We want to expand the credit and student loan opportunity to a much wider audience of students across the country. Secondly, we feel student loans can be a bridge to the country's two biggest problems – high levels of poverty and low literacy rates – and catalyze economic growth" says Aleena Nadeem.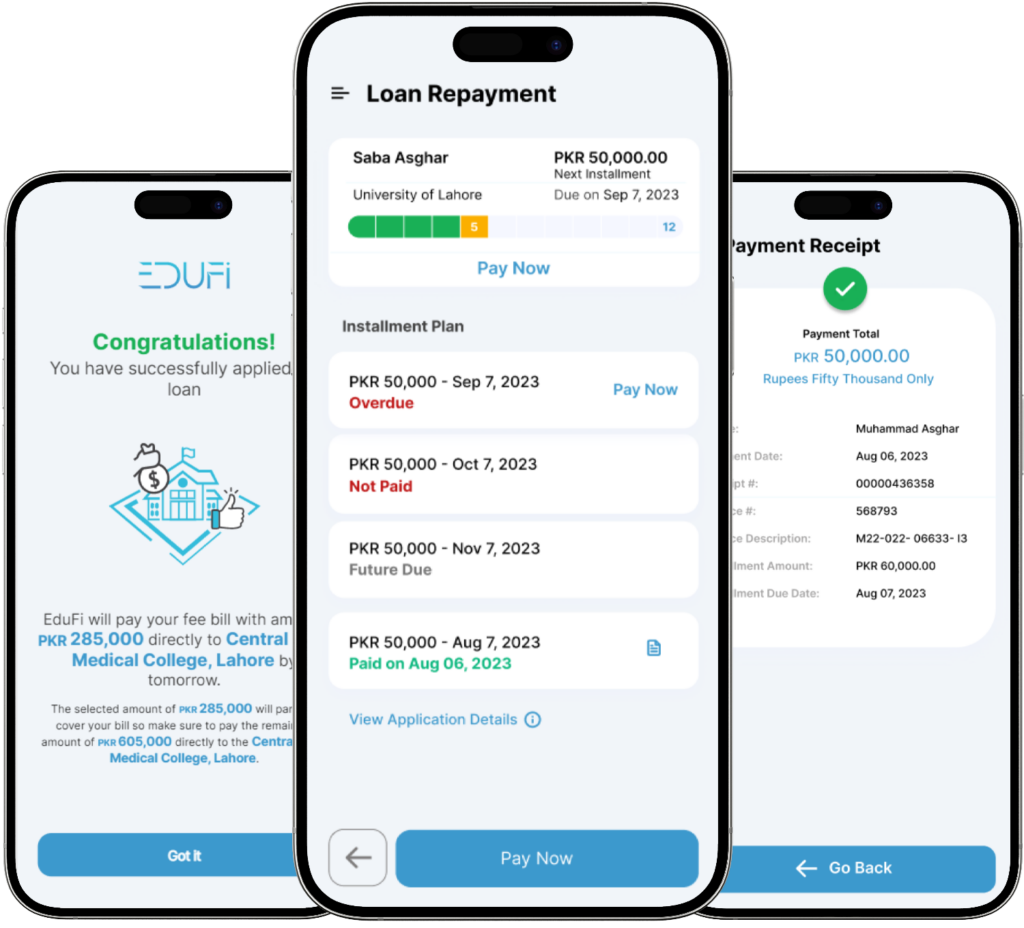 The startup is waiting for a non-banking financial company license after which they will start disbursing loans. The ticket size will range from PKR 300,000-1,000,000. During beta phase, they claim to have onboarded 15 colleges and tested the credit model against 80,000 consumer finance loans. According to Aleena, EduFi will lend using both debt and equity while the cost of loan will be ~30% (APR). She also plans to launch other fintech products such as student credit cards.
Faisal Aftab, General Partner & Founder at Zayn VC commented: "We are thrilled to support
Aleena's vision for EduFi, which aims to provide financing options for families to fund their
children's higher education. This is a significant step towards achieving financial inclusion for
middle and low-income families."
EduFi's $6.1M round bears good news for Pakistan's funding ecosystem, which has been dismal with numbers plunging to new lows every quarter. Not only is the round bigger than the entirety of investment raised in Q2-2023 but is also the largest on record for a female-founded startup in the country, overtaking the mantel from Oraan.
It is also the largest pre-seed funding disclosed by Pakistani company, overtaking KraveMart's $6M round in December 2021. [Tazah's $6.5M was across two different tranches so we are not counting that.] This stage of funding has almost vanished lately as investors now look for traction before putting in any money.