Hello and welcome to the very first edition of Due Diligence, our second newsletter. Here, we are going to talk about the broader startup ecosystem and markets beyond just deal flow. From deep dive into companies in our Analyst Notes to Thematics, this will give you the deepest insights into the ecosystem.
For this issue, we talk about Zameen's journey toward unicorn status. TAG's bumpy ride, and more. This edition is being sent to everyone on our subscriber list, including those on Appistan. To receive the next issue of Due Diligence straight in your inbox, please subscribe here.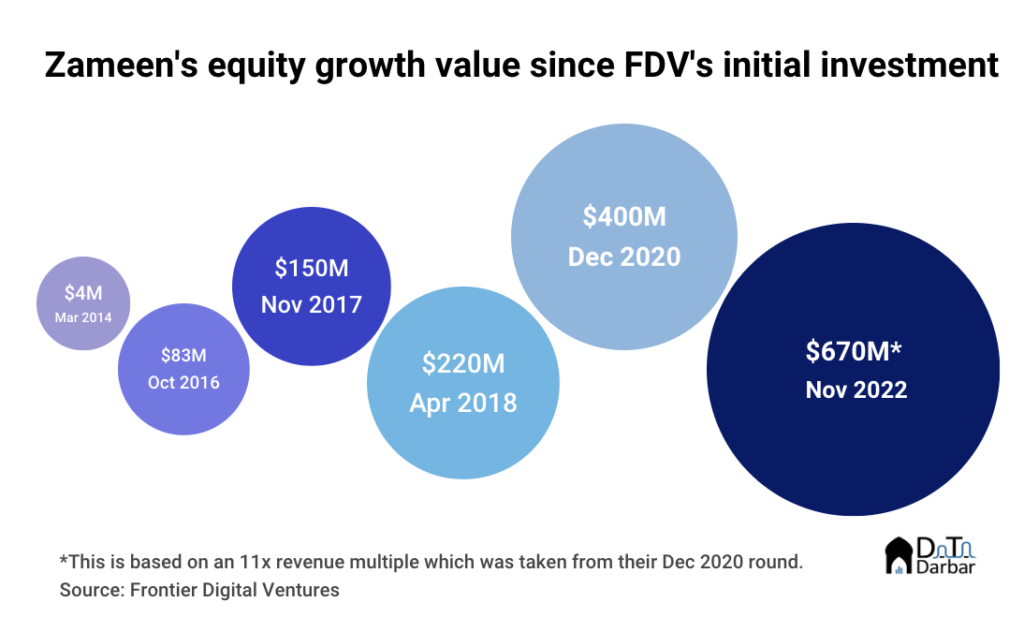 In May 2014, Zameen.com raised money from FDV at a valuation of $4M. At the time, you could literally count all the funding deals in Pakistan on your fingers.
Come December 2020, the company was worth $400M, making it one of the most valuable corporate entities in Pakistan. That's without including EMPG , the parent of Zameen, which achieved unicorn status 2.5 years ago. To the investor, the gain is 100x and still growing. Its revenue trajectory has been no less impressive: the topline grew 20x from Rs281M in 2H2016 to Rs5.9B by 1H2022!
Dig deeper into Zameen's financials and business model in our Analyst Notes.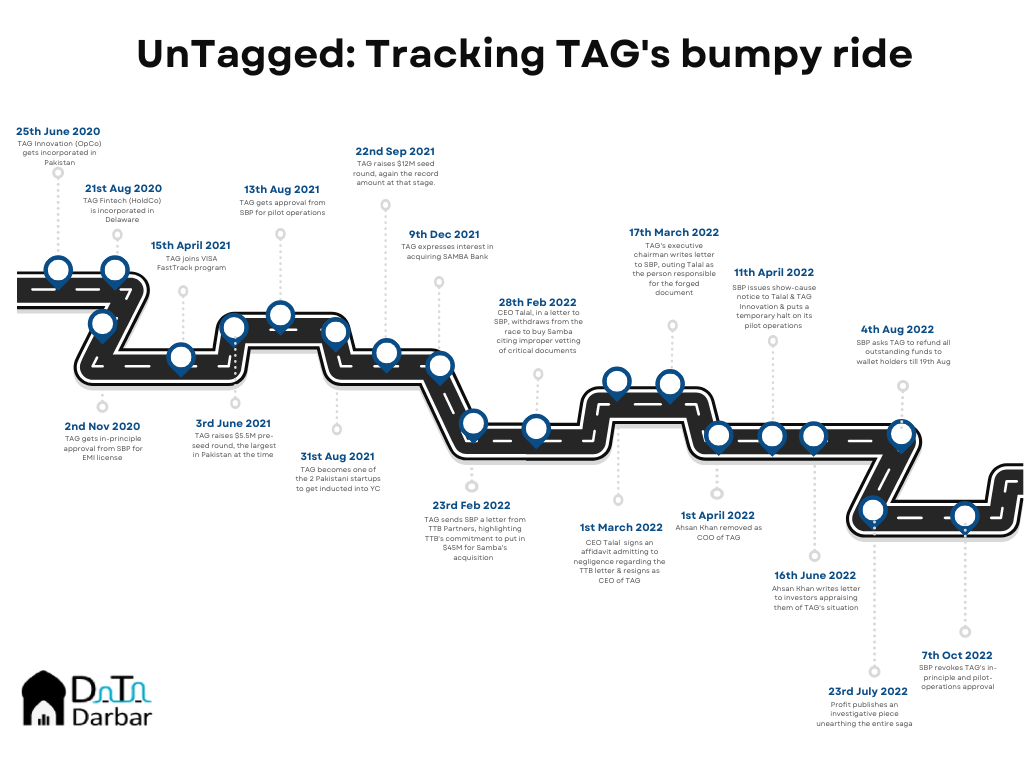 A forged letter, some backstabbing, and a whole lot of shadiness may have signaled the end of the road for TAG's prophesied bright future as Pakistan's blue-eyed fintech. But it was not always this way.
With multiple funding rounds (the highest at the time) and SBP's in-principle approval, TAG could have had it all. While the founders might still be wondering how things ended like this, we track its highs and lows.
Digital Banks: what are they good for?
With five licenses to be doled out and 20 applicants competing for them, the State Bank of Pakistan pitted startups, banks, and telcos against each other after the introduction of their regulatory framework in January.
But the first question is: what purpose are they supposed to serve that the existing institutions don't? The SBP identifies six key objectives that digital banks are required to contribute to. First is financial inclusion: the same buzzword that bankers and development professionals throw around at conferences while ignoring it on their jobs. But what does it mean? Read more on whether the new policy usher in a new era of financial services in Pakistan.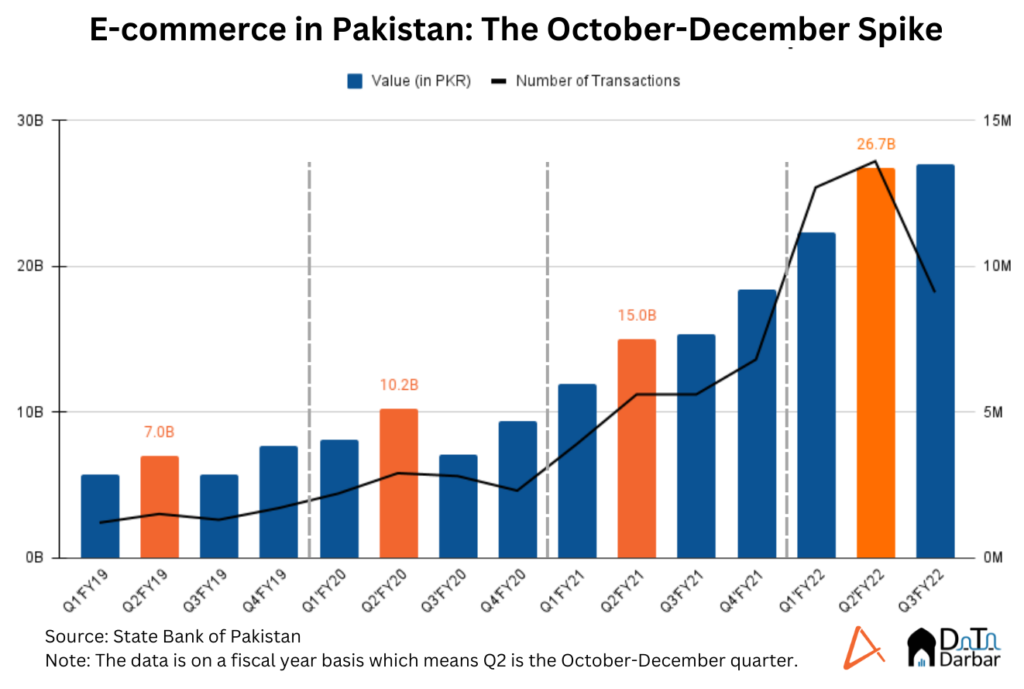 For the e-commerce sector in Pakistan, November is when marketing efforts go into overdrive with numerous sales campaigns overlapping each other from 11:11 to Black Friday (or white, depending on which market you want to appease).
To give the extent of November's importance in the e-commerce landscape, Data Darbar partnered with AlphaVenture – the digital agency behind Pakistani Stores, the country's largest price comparison engine with data on over 6 million SKUs.
While the full report will be published in early December as this year's sales end and the data become available, this is a preview of what the November effect (or the last quarter more broadly) means for the Pakistani e-commerce space.
November Funding Update
| | |
| --- | --- |
| Total Deals: 4 | Disclosed Funding:$11.8M |
What are we reading?
Uber abandons its growth-at-all-cost strategy in Pakistan
What are Pakistani startups worth?
Digital freedom under threat again
Political uncertainty hits tech exports in Pakistan